|
Upcoming Events
Most recurring
activities
on Church property besides Mass are still canceled in cooperation with efforts to contain the spread of the coronavirus (COVID 19
)
(See recurring weekly/monthly events further below.)
Tuesdays | 4PM | via Zoom
Lectio Divina (Latin for divine or "holy" reading) is a slow, contemplative reading of the Scriptures. It is a process of engaging with Christ, with meditation and prayer. It promotes communion with God and increases the knowledge of God's Word, bringing it to life in our lives.
Contact Karen Delisle @knickkate@gmail.com or 386.677.2754 for details
Latte and Soul Online Book Club
Beginning Wednesday | June 17th | 6PM
Please join Mary Lewis as she leads discussion on Richard Rohr's book The Divine Dance. This will be a virtual book club using Zoom. If you have a PC, tablet or smart phone, you can join the conversation from the comfort and safety of your home.
The book can be purchased at your favorite bookseller. We have found it on Amazon Smile (Smile.Amazon.com) and Barnes and Noble (barnesandnoble.com)
To join in this experience, get the book and RSVP to Mary @ melewis45@gmail.com so she can provide the details on the sessions. If you are new to Zoom, she can help you get set up. Join us as we adapt to a new way of connecting!
Rummage Sale | A Creation Care Ministry
Reduce, Reuse and Recycle With Us!
Fridays | 9AM-2PM | Saturdays | 9AM-Noon
(Donations cannot be accepted until further notice)
Visit us at 1020 N. Halifax Ave.
(just north of our church at the corner of Halifax Ave. and Chippeway)
Clothes | Jewelry | Furniture | Household Items & Decor | Books | CDs/DVDs | MORE!
Questions? Call 386.255.0433
French Canadian Outreach Ministry
Every 4th Saurday of the Month | 4PM Mass
Join us as we focus on our French speaking friends and our French Canadian community helps us celebrate Mass with
readings in French.
Come and celebrate our diversity with us at Our Lady of Lourdes where ALL are welcome…and ALL means ALL!
Questions? Call 386.255.0433
Tuesdays for eight weeks | 6-7PM
God. Life. Faith. What's the Point? Make time to find out.
If y

ou're new to faith, just checking it out, or coming back to church after
some time away, Starting Point is a great first step. It's an 8-week
conversational small group online environment where you can
explore faith and experience community.
Contact Margaret Brim @419.345.0829 or mbrim7@outlook.com to register
Divorce Survival Class on ZOOM
Wednesdays | 7PM | October 14th – November 18th
For men and women seeking healing from divorce. It is designed to bring hope and healing to divorced, divorcing and separated Catholics. You can go from pain and loneliness to hope and healing.
Questions and registration | Karen Delisle 407.538.8846
African American Outreach
Every 1st Sunday of the Month | 10:30AM Mass
Harambee means "all pull together" in Swahili.
Come and celebrate with us as we bring our African gifts to His table!
ALL are welcome…and ALL means ALL!
For more information, contact Eretta Morris @ 386.677.9557 or erettam@yahoo.com
2nd & 4th Wednesdays | 6-7PM
Under the Pavilion | Beginning in August
No Drum Circle in September
Drums and shakers are provided, everyone can participate, and beginners are warmly welcomed!
Please contact Derm at syraderm@gmail.com or call 315.414.7389 for more information.
Fairways to Heaven
1st & 3rd Wednesdays | 3PM Tee Time | 9 Holes
Join us for nine holes of golf followed by dinner/drinks
1st Wednesday of the month | Crane Lakes Golf and Country Club
1850 Crane Lakes Blvd. Port Orange
3rd Wednesday of the month | River Bend Golf Club
730 Airport Rd. Ormond Beach
All skill levels, including beginners. are welcome. You don't need a partner. We will mix it up and make new friends! ALL are welcome…and ALL means ALL!
or call
419.344.2473 for more information.
Every 2nd Sunday of the Month | 10:30AM Mass
Our Lady of Lourdes
Join us as our Latino community helps us celebrate Mass with
readings in Spanish.
Come and celebrate our diversity with us at Our Lady of Lourdes where ALL are welcome…and ALL means ALL!
Philippine
Outreach Ministry
Every third Sunday of the Month | 10:30AM Mass
Our Lady of Lourdes
Join us at this mass where we focus on our Philippine community. One of our readings will be in the Philippine language of Tagalog.
We welcome and celebrate our diversity at Our Lady of Lourdes where ALL are welcome…
The following in-Church events are canceled until it is safe to meet again
Every Tuesday | 5:30PM
Canceled until Church events resume
Get ready to burn calories in commUNITY!
Join us as we dance and sweat with Lisa Thompson. (Donations accepted)
ALL are welcome… and ALL means ALL!
Bereavement Support Group
Our Seasons of Hope Grief Support group is right for you if any one of the following is true: You are looking for friends to share your journey of sorrow
You want to get on with life but haven't been able
You've been trying to figure out the meaning of your grief
You don't want to feel alone
You are open to new ways of coping with your grief
Join us as we come together in a loving and caring atmosphere.
Caregiver/Receiver Support Group
1st Saturday of every month | 11 am
Join us in the Cafe Living Room as we share feelings, develop friendships,
receive emotional support, and partner to discuss solutions to common
care giving and care receiving issues with other givers and receivers of needed care.
ALL are welcome.
Questions? Call 407.760.2304 or email carepartnerourladyoflourdes@gmail.com for more details
Children's Liturgy of the Word
Sundays at Mass
"We welcome children Kindergarten through 2nd grade to join us during our 9:30AM Sunday Mass for Children's Liturgy of the Word. This is a fun way for your young children to experience the Word in a way that is relevant to them in their lives. We always wait for our children to return to celebrate the Eucharist-and ALL children are ALWAYS invited forward to play an instrument with Agape during our last song!
For more information, call Rachel at 386.255.0433."
Every 2nd Thursday of the month | 6PM | Our Lady of Lourdes Cafe
Calling all couples! In our busy world, we are too often we are on auto pilot, taking one another for granted and not actively working to maintain and strengthen our connection with one another. This group is an opportunity to show up for one another and your relationship once per month. You may take something away and use it again, or you may just have some laughs, learn something new about your partner and know that others experience the same ups and down in their relationship as you do in yours. Please bring a dish to share.
Contact Pam @ pmasters62@gmail.com or 386.233.0063 with any questions.
Depression | Anxiety | PTSD | Chronic Pain Support
Third Wednesday of every month | 1-2:30PM
Sessions are free and you need not be Catholic to join us! Please don't suffer alone!
Sessions facilitated by Dr. JoEllen Salce Rogers, Ph.D. 386.341.6639
Divorced & Separated | Coffee & Conversation
2nd Tuesday of Every Month | 7PM
Join us in our Cafe Living Room for an informal gathering where we share our experiences & journey together in a safe place with friends.
Questions? Contact Gary & Leslie Bonner @386.265.1199 or
bonner@ourladyoflourdesdaytona.com
Food and Nutrition Ministry
Every first Wednesday of the month | 6PM | Cafe
Join us in the Cafe to learn from Brian McCurdy all about healthy eating. Brian is very knowledgeable and passionate about food and nutrition and he is willing and excited to share his expertise with us! Upcoming topics will include:
Understanding Nutritional Facts Statements, Cooking Skills 101, Understanding Body Composition, Cooking With Your Kids, Shopping Smart and many more!
Let's eat better…together!
Questions? Contact 386.255.0433
Third Saturday of the month | 8-11AM
Our mission is to share God's transforming love with our homeless brothers and sisters in need. We provide goods and services with a dignified shopping experience to all homeless individuals. This is a great opportunity to meet wonderful people and be the hands and feet of Jesus Christ. We welcome you to join us and spread the love! We are always recruiting for barbers/stylists to add to our hair care stations. We are in constant need of ongoing donations for the following items: personal toiletry items (travel size), sunscreen, bug spray, socks, sneakers, work boots, hats and backpacks. For a detailed list of items and sizes needed, donation drop-off locations or for more information, please contact Annette Amroian @ annettebamroian@gmail.com
Last Wednesday Every Month | 1-3 pm
Cafe Meeting Room
Join our Stitching Circle Group in the Cafe Living Room!
No experience necessary!
Please save your plastic bags and join us the last Wednesday of every month to get involved with this AMAZING ministry!
Any questions? Call Toni @386.566.1138
HIV/AIDS Support
Tuesdays at 5:30PM
Need a safe place to talk? Join our HIV/AIDS Support Group.
Learn how others with similar concerns are managing their lives while sharing
your own experiences in a supportive confidential environment.
Please call Jim Geary 386.235.6420 for more information.
Monthly on 1st Sunday except March 8th, May 10th and Octobr 11th | 1PM
"In the Moment Music" is inspired by the "Music for People" program. All instruments are welcome-acoustic and electric, winds and strings, hand drums and percussion, brass, homemade innovations and, of course, your own voice. We creat a safe, fun and supportive environment to help us discover how to create authentic music, not matter what your musical training is.
Prior experience in improvisation is not necessary. In this approach there are no "wrong notes". There will be plenty of time for jamming and in the moment music creation. This session is brought to you by Whole Life Rhythm.
For more information, please call Derm @ 315.414.7389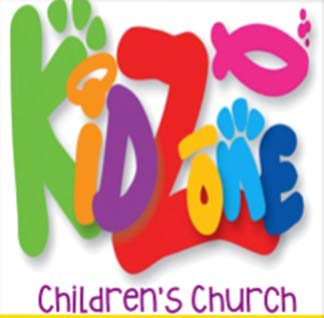 KidZone Children's Church
All children newborn up to age 5 are welcome for a fun,
exciting, and educational experience!
Secure drop-off and check-in at our Early Childhood Center located at the entrance
to the school cafeteria. Enter through the school hallway or through the Pavilion.
(All Children's Church volunteers have been fingerprinted and have
completed Safe Environment Training.)
Questions? Contact Brian and Lynne Seeber @lynneseeber@gmail.com or 386.673.1052
Every fourth Monday of the month | 6-9PM
Grind Gastropub | 49 W. Granada Blvd. | Ormond Beach
Let's show off our vocal skills with karaoke, food and drinks! Join us for a fun evening with old and new friends! You know you want to step up to the mike!
RSVP Albert @ 386.675.8950 or albert@lourladyoflourdesdaytona.com
Every third Wednesday of the month | 6:15 PM | Cafe
Do you like to ride? Join us for the monthly meetings of our motorcycle ministry where we come together to meet old friends and new and plan future rides and events.
You don't have to be Catholic or even religious to join us! Our mission is to "Bring the Love of Jesus to ALL".
ALL are welcome…and ALL means ALL!
Questions? Call Lou and Deb @ 386.871.8844
Monthly Evening of Prayer
with Exposition of the Blessed Sacrament
1st Monday of every month | 6PM | Chapel
Join us for a prayer service that includes songs, music, scripture, reflections and prayer. Prayer Ministers will pray with each person for their personal needs both during and after the service.
Questions? Contact Tony or Audrey Lewis @366.2598 or
audreymarie14@gmail.com
Mondays | 6PM | Community Center Meeting Room East
Nar-Anon is a fellowship for family and friends whose lives have been or are being affected by living with someone who uses drugs. Whether or not the addict admits they have a problem and seeks help, the principles of Nar=Anon when applied can be of help to the family as as to the addict.
Questions? Call Rosemary at 386.290.5869 or Deb 386.547.7009
2nd and 4th Thursday of the month | 3-4PM
Under the Pavilion
Come join us for an exciting new program that will focus on the use of rhythm and hand drumming to help people with PTSD, Alzheimer's, Dementia, Parkinson's Disease and all diseases affecting the brain.
Research shows that this can build new neuron connections, boost immune systems and produce feelings of well=being.
Caregivers are welcome to join a support group in an adjacent room to discuss challenges of caregivers while their loved ones are engaged in this rhythmic ministry.
For details call Derm @ 315.414.7389
Every third Saturday of the month | 9 am
Come "Dig in" with us!
We meet every month so that we can keep our grounds beautiful.
(Please bring a hat, gloves, tools, and water)
Questions? Call 386.255.0433 for more details.
Every last Tuesday of the month | 6:30PM
.Calling
all Veterans! Join us every month for outreach!
Let's come together in commUNITY to offer a hand up!
Remember "All gave some, some gave all, now it is time to give more!"
Questions? Contact Lou at louismathieu1@yahoo.com or 321.276.6255
Every Wednesday of the month | 1PM
Emory L. Bennett Veteran's Nursing Home | 1920 Mason | Daytona Beach
All Veterans are invited to join us on our day of service visiting the resident veterans and spreading some love from Our Lady of Lourdes. Join us for this great opportunity to serve our neighbors.
Questions? Contact Lou at louismathieu1@yahoo.com or 321.276.6255
Widows
| Widowers | Friends
Every Tuesday of the Month | 5:30-7:30PM
Louie's Pizza House | 1347 Beville Rd | Daytona Beach
Let's play BINGO! Join the Pelican Bay group in ordering great pizza and playing BINGO! Two cards for $10. Let's try our luck and have some fun together! ALL are welcome…and ALL means ALL!
RSVP to Deb @ 203.858..0357