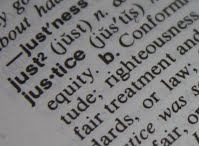 JOIN US IN ANSWERING THE CALL TO DO JUSTICE! Click on arrow next to Justice Ministries for list and description of our individual Justice Ministries. OUR JUSTICE MINISTRY MISSION Who we are…what we know. Our Lady of Lourdes is a community of faith…where our Church's social teaching is central, not fringe; where social ministry is integral, not optional; where it is the work of every believer, not just the mission of a few.
We know our social mission is rooted in the Scriptures; that week after week, day after day, our lectionary calls us to reflect on the scriptural message of justice and peace, especially in the Hebrew prophets and the life and words of Jesus. We know evangelization which ignores the social dimensions of our faith does not truly reflect the gospel of Jesus Christ, and that sharing our Biblical roots is indispensable.
We know we cannot really proclaim the gospel if its message is not reflected in our own community life; that we must show by our deeds of love and justice that the gospel we proclaim is fulfilled in our actions. We know this challenges our priorities as a nation, our choices as a Church, and our values as a parish, and that it brings occasional controversy and conflict. But we also know it is a sign of our faithfulness to the gospel and that it brings life and vitality to the People of God.
We know our parish community is measured by how we serve "the least of these" in our parish and beyond our boundaries—the hungry, the homeless, the sick, the imprisoned, the stranger (cf. Mt 25:31).
We know the life, dignity, and rights of the human person are at the core of the gospel and of our Catholic faith, and that we are called in a special way to serve the poor and vulnerable; to overcome barriers and build bridges of solidarity among peoples of differing races and nationality, religions, ethnicity, economic status, language and ability, gender and culture, and to protect the rights of the unborn, immigrants, and workers.
We know our social ministry is first and foremost a work of faith; that it is an expression of who we are and what we believe. We see, through the eyes of faith, every person with AIDS, every "crack baby", every Haitian refugee, every victim of unjust discrimination, and every person combatting addiction as a sister or brother and child of God…as Jesus in disguise.
We know our faith is lived in our everyday choices and commitments as believers—acting as parents, workers, students, owners, investors, advocates, policy makers and citizens; that the most challenging work for living the gospel is in our secular world.
We know as a local institution we have special opportunities to work with leaders, to promote citizenship, and to provide forums for discussion and action on public issues. We know we are called to use our talents, the resources of our faith, and the opportunities of our democracy to help change structures that deny people their dignity and rights as children of God; that our efforts to meet human needs provides valuable experience, expertise, and credibility in advocating for public policy to address these forces that ultimately leave people in need of our charity.
We know that charity and justice are complementary components of our parish social ministry; that neither alone is sufficient, and that both are essential signs of the gospel at work.
We know the most important setting for the Church's social teaching is in prayer and worship, especially gathered around the altar for the Eucharist. We are a parish that recognizes Jesus in the breaking of the bread–as well as those without bread–and know it is in the liturgy that we find the fundamental direction, motivation, and strength for social ministry. We know that, in prayer, we find the reasons, the strength, and the call to follow Jesus in the ways of charity, justice, and peace.
Our Lady of Lourdes is a parish community of "salt" and "light." We will not "lose our flavor" nor put our "light under a basket." We will continue to seek to build an evangelizing community of faith, justice, and solidarity, where all believers are challenged to bring God's love, justice, and peace to a world in desperate need of the message of the gospel and the light of Christ through our Catholic social teaching.
(Our mission is integrated with the U.S. Catholic Bishops' Justice, Peace and Human Development statement.)