"For where your treasure is, there your heart will be."
Matthew 6:21
Giving online is simple and secure. Give a one-time gift or schedule ongoing donations using your debit/credit card or through automatic ACH/bank account deductions.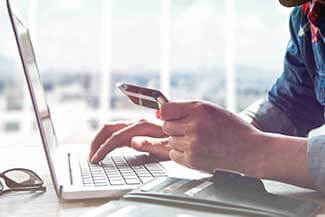 Text Giving
Text GIVE and the AMOUNT to
386-232-5600
(example: GIVE 200). Text Giving uses industry-leading security to protect your personal information, and is never charged to your phone bill. Giving can be set up in as little as two minutes.
When you give in a place of worship as an act of worship, you are becoming more of the person God wants you to be. When you give, you are tangibly making a difference in someone's life. The hungry are fed, children are educated, marriages are restored, lives are healed, and people meet Jesus. There's no better investment in the world than the local parish.
Non-Cash and Other Ways to Give
Did you know that you can donate non-cash gifts? You can donate marketable securities such as stocks, bonds, or mutual funds. You can also give other non-cash gifts or include Our Lady of Lourdes in your estate planning.