Catholic Guide to the Internet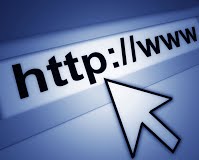 TOP FIVE "CATHOLIC" SEARCHES American Catholic
The homepage of the Franciscan magazine, St. Anthony Messenger, this site offers a sampler from e-cards to movie reviews to saint of the day.
Catholic Answers
One of the largest Catholic lay apologetics site, it also offers links to the original Catholic encyclopedia and This Rock magazine archives.
Catholic Online
A comprehensive site with news, links, saints, directories and Scripture, it offers an easily searchable database.
The Catholic Encyclopedia
This includes online text of the original 15 volumes of history, teaching and general information from the 1917 Catholic Encyclopedia. It's excellent for historical research, but does not reflect modern thought or teaching.
Wikipedia
http://en.wikipedia.org/wiki/Catholic
Wikipedia is the online encyclopedia that anyone can edit, so the information here should be checked against other, more orthodox sources.
OFFICIAL SITES
Knights of Columbus
Home of the world's foremost Catholic fraternal benefit society.
The Holy See
All major Church documents, papal writings, the Catechism of the Catholic Church, art and even "secret" archives can be found here. The search engine is a bit cumbersome, and not all documents are available in English, but it's still the first place for all things Catholic.
U.S. Conference of Catholic Bishops
The official site of the U.S. Catholic bishops includes an online Bible, the Catechism, publications, movie reviews and more.
MEDIA
Busted Halo
Online magazine for spiritual seekers in their 20s and 30s from the Paulists.
Catholic Exchange
News, comments, reviews, movies, blogs from well-known authors.
Catholic News Service
The oldest and largest news service specializing in reporting on religion.
Catholic World News
Global news coverage with Catholic emphasis.
EWTN Global Catholic Network
Site of the Eternal Word Television Network with TV, radio and library resources.
Godspy
Online magazine covering politics, science, economy and the arts.
Ignatius Press
Home page of Ignatius Press.
Our Sunday Visitor
Home of Our Sunday Visitor, with news, information and archives.
U.S. Catholic
General interest magazine for American Catholics.
Vatican Radio
Programs in 40 different languages from 61 different countries.
Zenit—The World Seen from Rome
International news agency focusing on the Vatican and the Church.
GENERAL CATHOLIC SITES
Beliefnet
Catholic area of the general religious/spirituality site.
Catholic First
Prayers, saints, Scripture, Church teachings.
Catholic Treasury
Catholic beliefs, prayers, spiritual teaching.
SCRIPTURE
Bible Resources
A vast array of Bible resources collected by Jesuit Father Felix Just.
New American Bible
New American Bible online with search engine.
St. Paul Center for Biblical Theology
www.salvationhistory.com/home.cfm
Resources for Bible study from Scott Hahn.
CHARITIES
Catholic Charities
Network of social service organizations in the United States.
Catholic Network of Volunteer Service
Listing of more than 200 volunteer opportunities in the United States and overseas.
Catholic Relief Services
The official international humanitarian agency of the U.S. Catholic community.
SPECIALTY
Association of Hebrew Catholics
Designed to preserve the identity and heritage of Catholics of Jewish origin witin the Church.
Canon Law
Dr. Edward peters' canon law resources.
Catholic Match
Catholic singles and dating site.
Catholics Come Home
Ministry for fallen-away Catholics who wish to return to the Church.
Catholics in the Military
Site for Catholics serviing in the armed forces, their families and loved ones.
Dads.org
Site of St. Joseph's Covenant Keepers, a site for husbands and dads.
Family Life Center International
Articles on faith and family life with Catholic emphasis.
Theology Cafe
Faith-sharing website for young Catholic adults.
CULTURE
Catholic Culture
Information on Catholic life sponsored by Trinity Communications.
Catholic Forum
A forum and discussion area for Catholics.
EDUCATION
Association of Catholic Colleges and Universities
The collective voice of Catholic higher education in the United States.
Catholic Educator's Resource Center
www.catholiceducation.org/index.html
Resource library of the Church's moral and social teachings.
JUST FOR FUN
Catholic Doors
www.catholicdoors.com/musi2/index.htm
Midi music of favorite Catholic hyms.
Fisheaters
Clean Catholic jokes.
Greeting Cards
Free online e-cards with Catholic imspiration.
Pope Benedict Fan Club
www.popebenedictxvifanclub.com
Just what it says—a fan club for the Pope.
FINANCE
Veritas Financial Ministers
www.veritasfinancialministries.com
Financial advice from a faithful Catholic perspective.
SPIRITUALITY
Mass Times
Times and places of Masses around the world.
Sacred Space
Online daily prayer and Scripture from the Irish Jesuits.
RESEARCH
Biblia Clerus
www.clerus.org/bibliaclerus/index_eng.html
Sacred Scripture, its interpretation in light of Sacred Tradition and the teachings of the magisterium, with appropriate theological commentary and exegesis.
Catholic Biblical Association of America
Association for scholarly study in Scripture.
Catholic Liturgical Library
All things related to the Latin rite of the liturgy.
CatholicHistory.net
History of Catholicism in the United States.
Code of Canon Law
www.intratext.com/X/ENG0017.htm
Entire code of canon law onine.
Papal Encyclicals
An extensive collection of papal encyclicals and other papal documents from the current pope back to Pope Honorius (1226).
RIGHT TO LIFE
Americans United for Life
Pro-life information.
Couple to Couple League
Information on natural family planning.
Human Life International
International pro-life organization.
National Right to Life
The ultimate goal of the National Right to Life Committee is to restore legal protection to innocent human life.
Pure Love Club
Abstinence education from Catholic Answers.
RELIGIOUS LIFE
Catholics on Call
Vocational website from the Bernardin Center at the Catholic Theological Union in Chicago
Institute on Religious Life
Resources for those interested in religious life.
APOLOGETICS
Ask a Catholic
Questions and answers about the Catholic faith.
Becoming Catholic
First-person accounts of conversion from a catechist's point of view.
CatholicQandA.com
Questions and answers about the faith.
POLITICS
Catholic League for Religious and Civil Rights
Defending the rights of Catholics in the public arena.
Faithful Citizenship
A site sponsored by the U.S. bishops' conference. It offers resources for educators and families.
SAINTS AND PLACES
Catholic Shrines
List of all Catholic shrines in the United States.
Divine Mercy
www.divinemercysunday.com/index.htm
Information about the devotion to Divine Mercy.
Index of Patron Saints
www.catholic-forum.com/saints/patronnf.htm
Ideal for confirmation names.
Lourdes
www.lourdes-france.org/index.php?goto_centre=ru&contexte=en&id=405
Official site of the shrine at Lourdes, with online prayer requests.
Online Guide to Saint Benedict of Nursia
The life of St. Benedict and instruction on Benedictine theology and modern monasticism.
Our Lady of Guadalupe, Patronness of the Americas
Extensive information on Our Lady of Guadalupe in Mexico City.
PRAYERS
Catholic Prayers
www.catholicdoors.com/prayers/
Nearly 3,000 Catholic prayers from ancient to modern times.
Ebreviary
Daily liturgy of the Hours.
Novenas
www.catholicdoors.com/prayers/novena.htm
A list of 182 novenas on virtually every topic imaginable.
Universalis
Office of Readings (British website, so texts and feast days may differ somewhat from U.S. texts).
MARIAN
Sodality of Our Lady
Association to foster love for Our Lady.
The Mary Page
http://campus.udayton.edu/mary
Home of the largest collection of materials on Mary, from the University of Dayton in Ohio.